The cutest, most versatile reusable paper towels are here.
Replacing 80+ rolls of disposable towels, napkins, and tissues
FREE SHIPPING - USA
Free standard shipping anywhere in the U.S. Arrives in 4-6 days.
CREDIT CARDS
We accept Visa, American Express, Mastercard, and Discover
RETURN POLICY
You can return your online order within 30 days of receiving your order.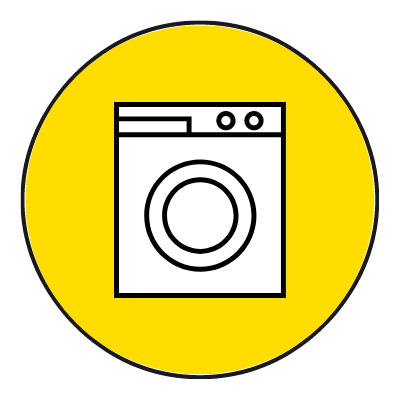 Machine Wash
Simply toss in the wash with all the rest! 50+ washes. No sorting. No fuss.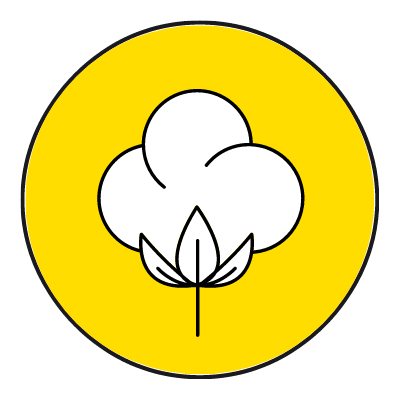 Compostable
Made of 100% cotton flannel, a natural fibre that is just as strong as it is soft.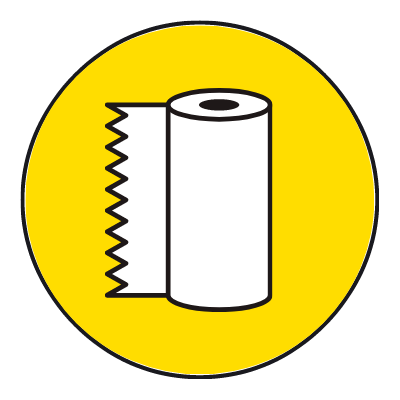 Replaces 80+ Rolls
Let's kick that paper towel habit. Our 10 pack = 80 rolls of disposables.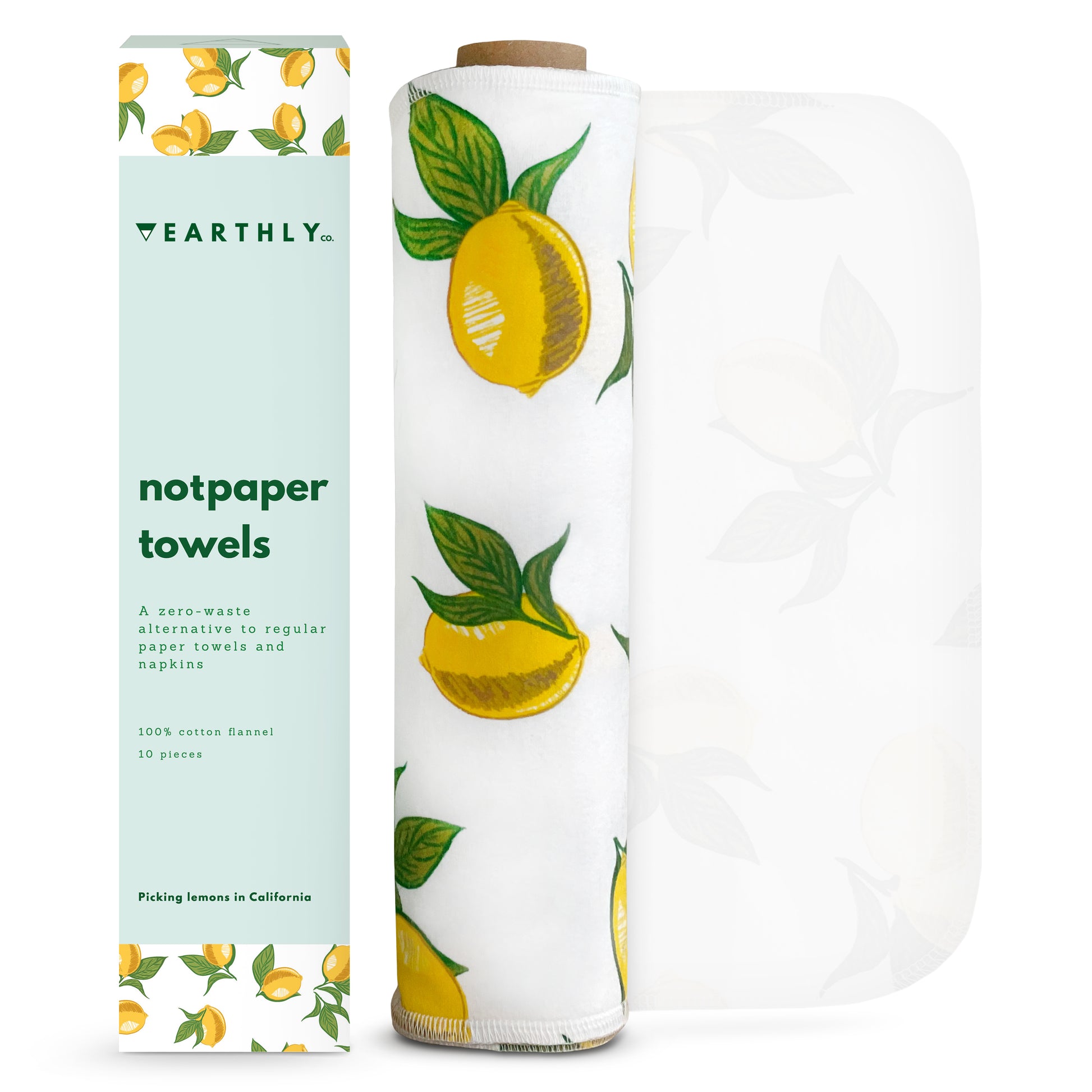 Picking lemons in California
10 Pack
Our classic notpaper towel pattern. This fresh pattern adds a positive pop to any home decor and is loved by all generations. Imagine yourself picking lemons in California.
Regular price
Sale price
$24.95 USD
Unit price
per
Sale
Sold out
Share
View full details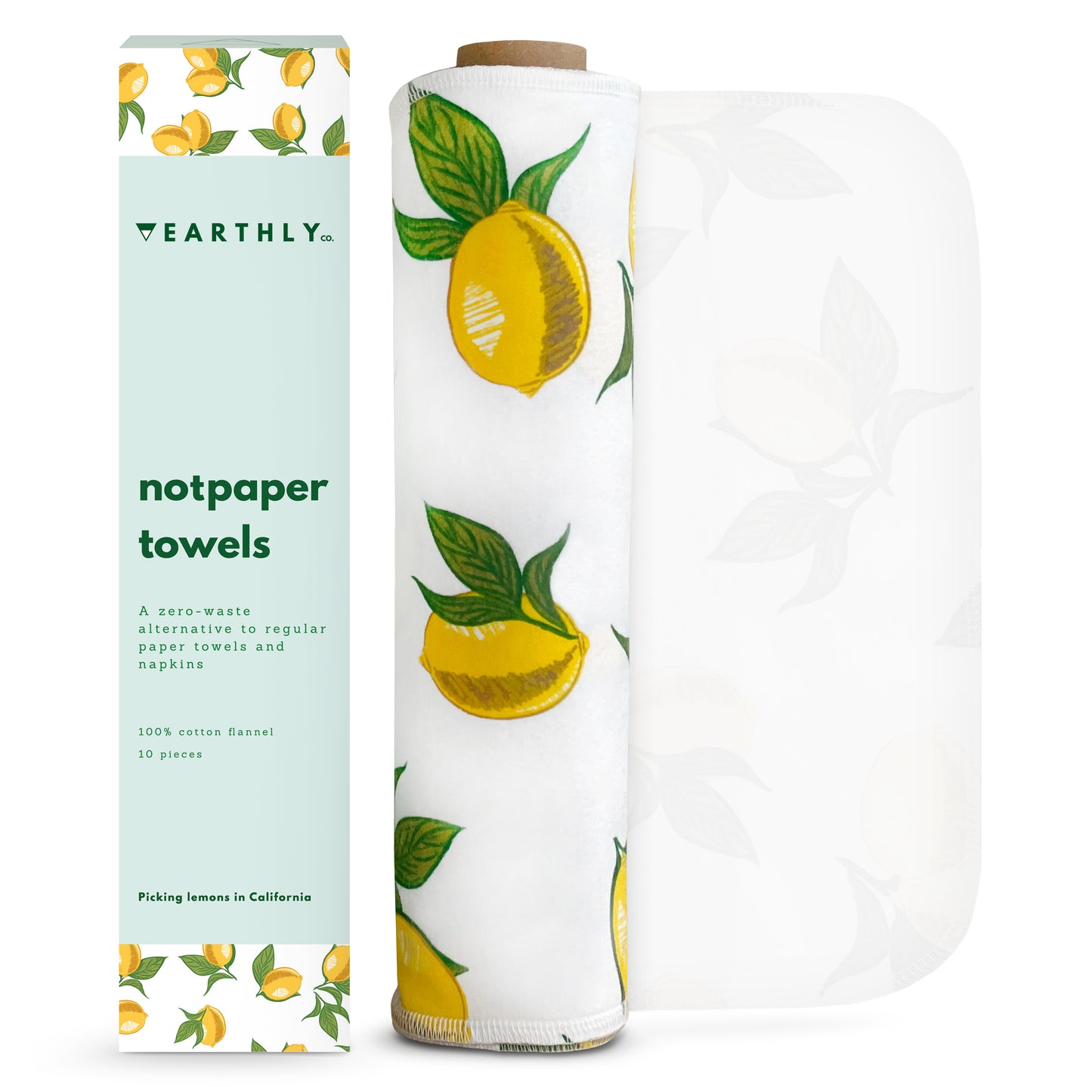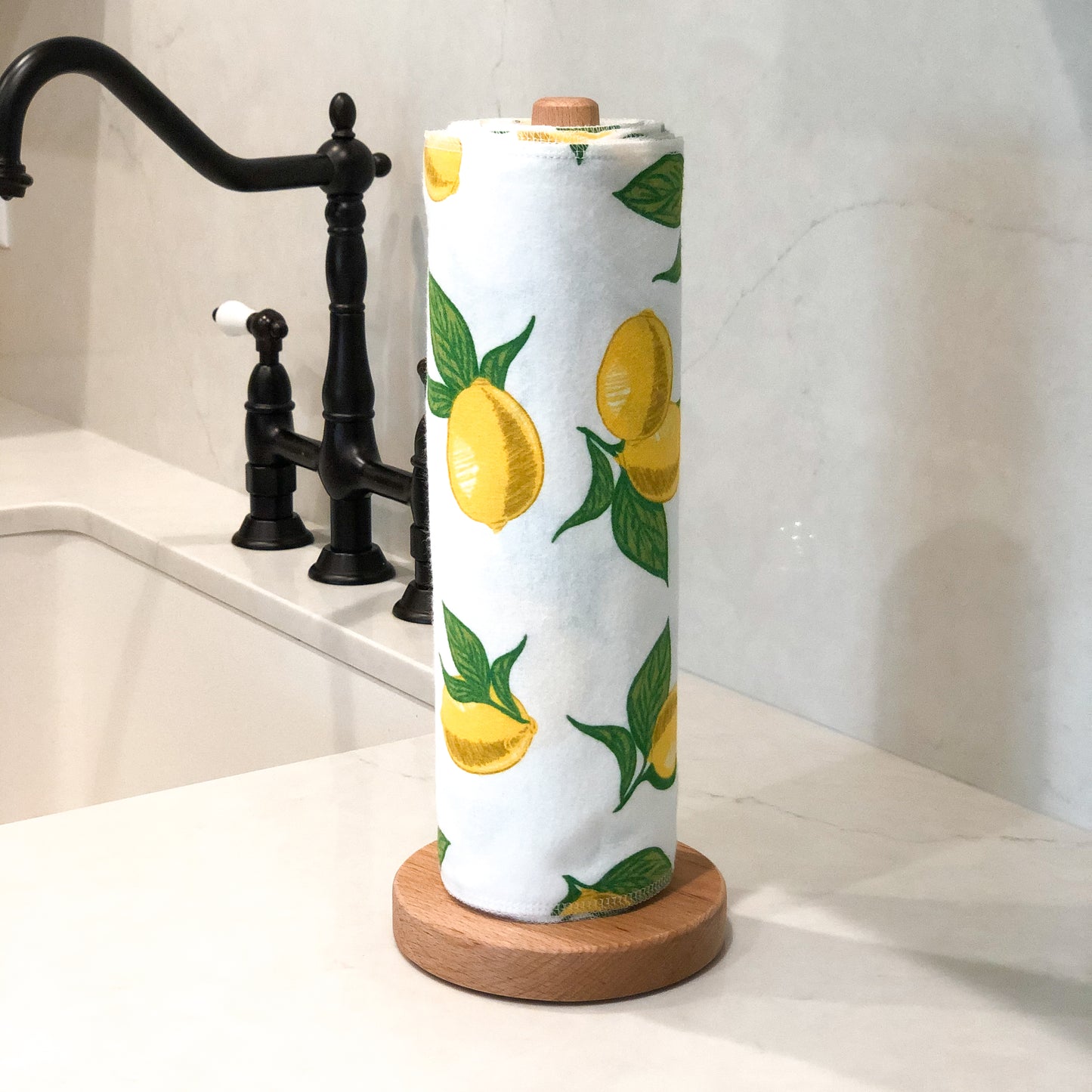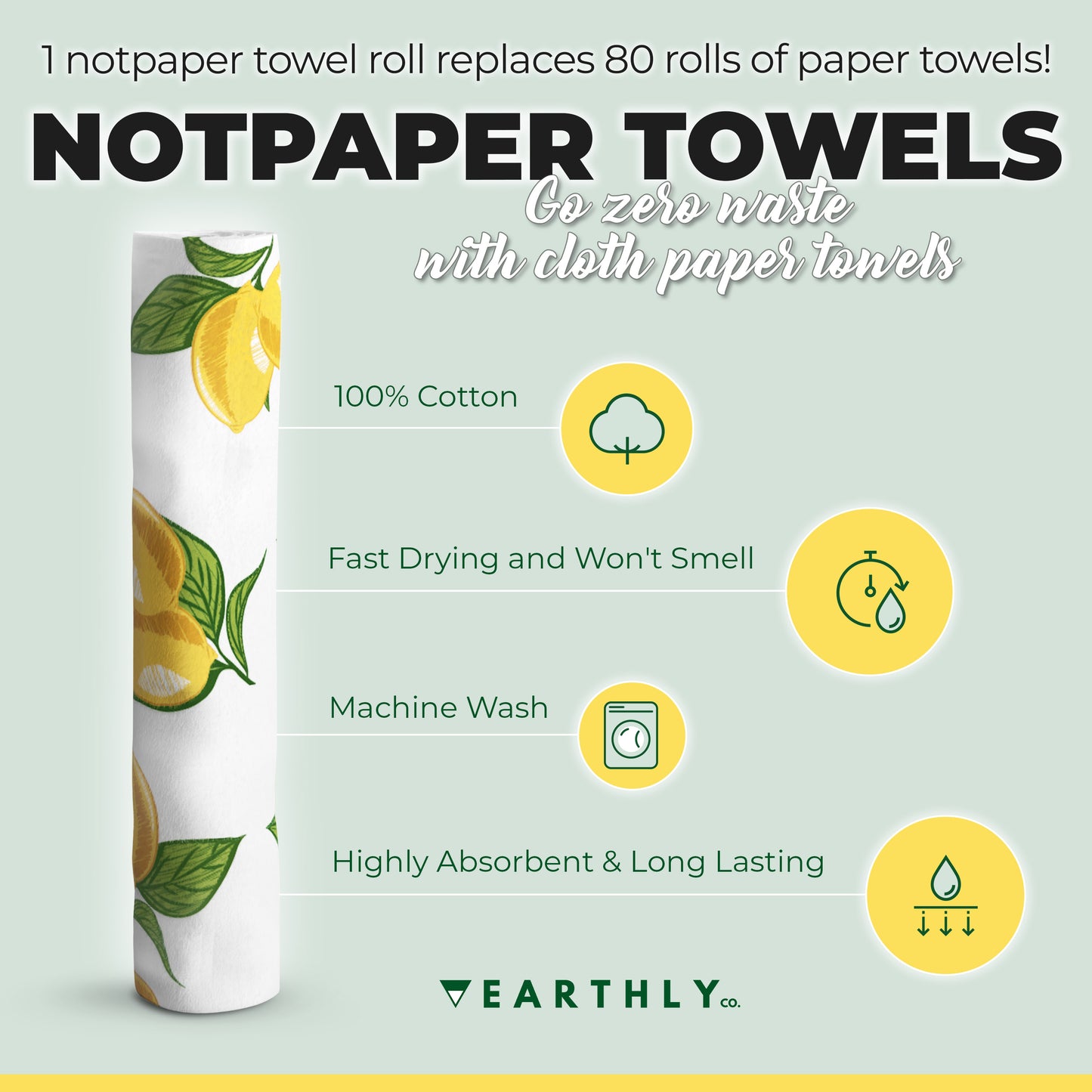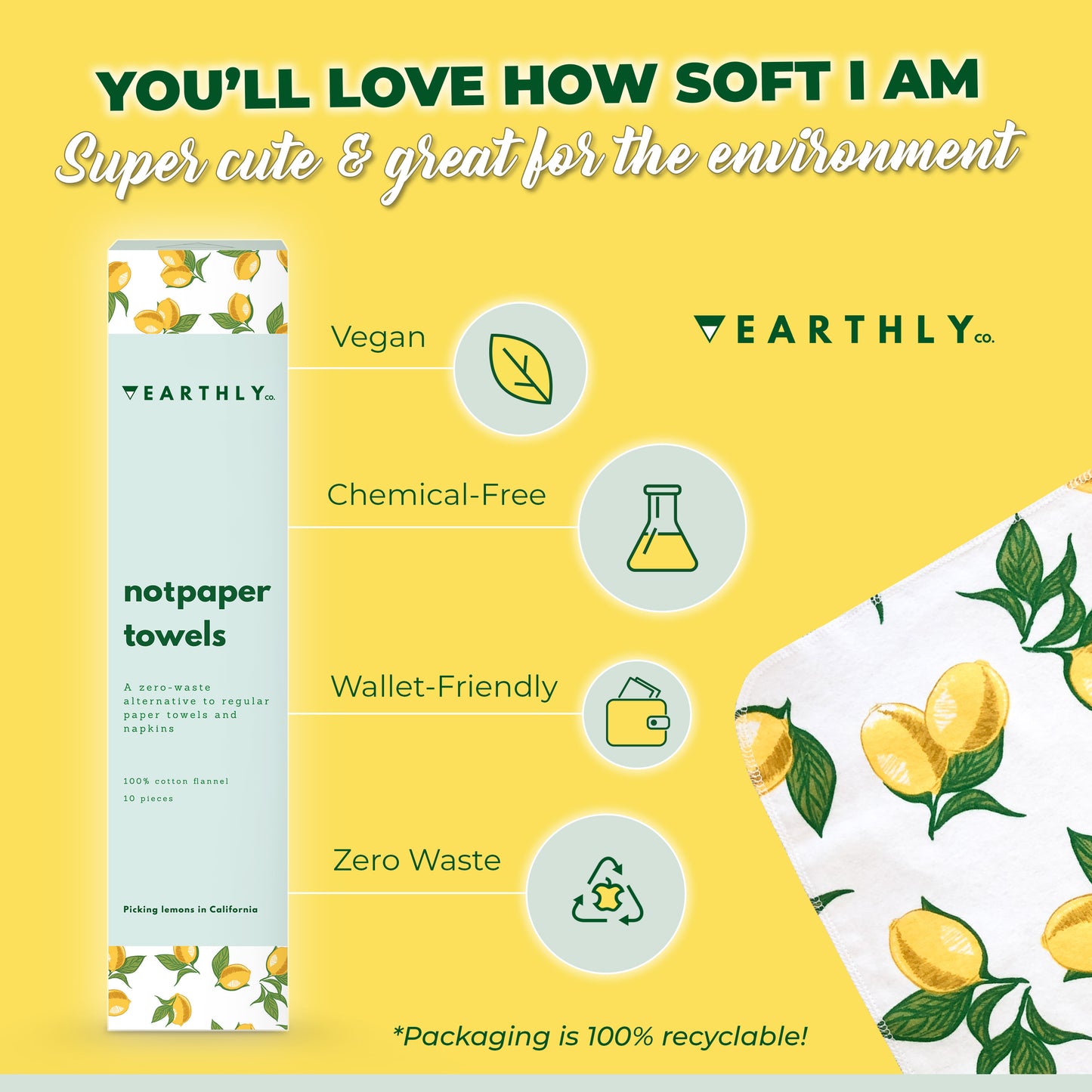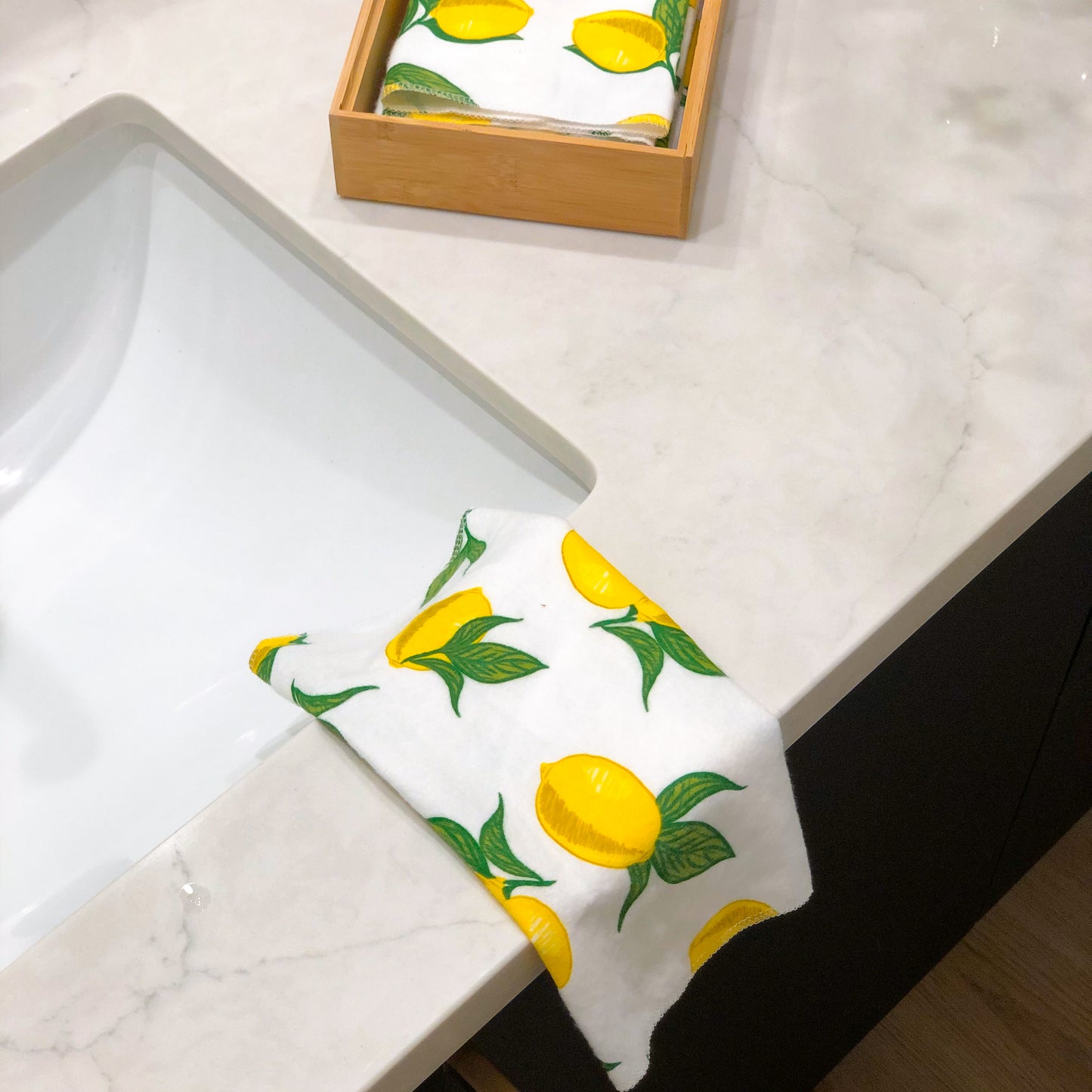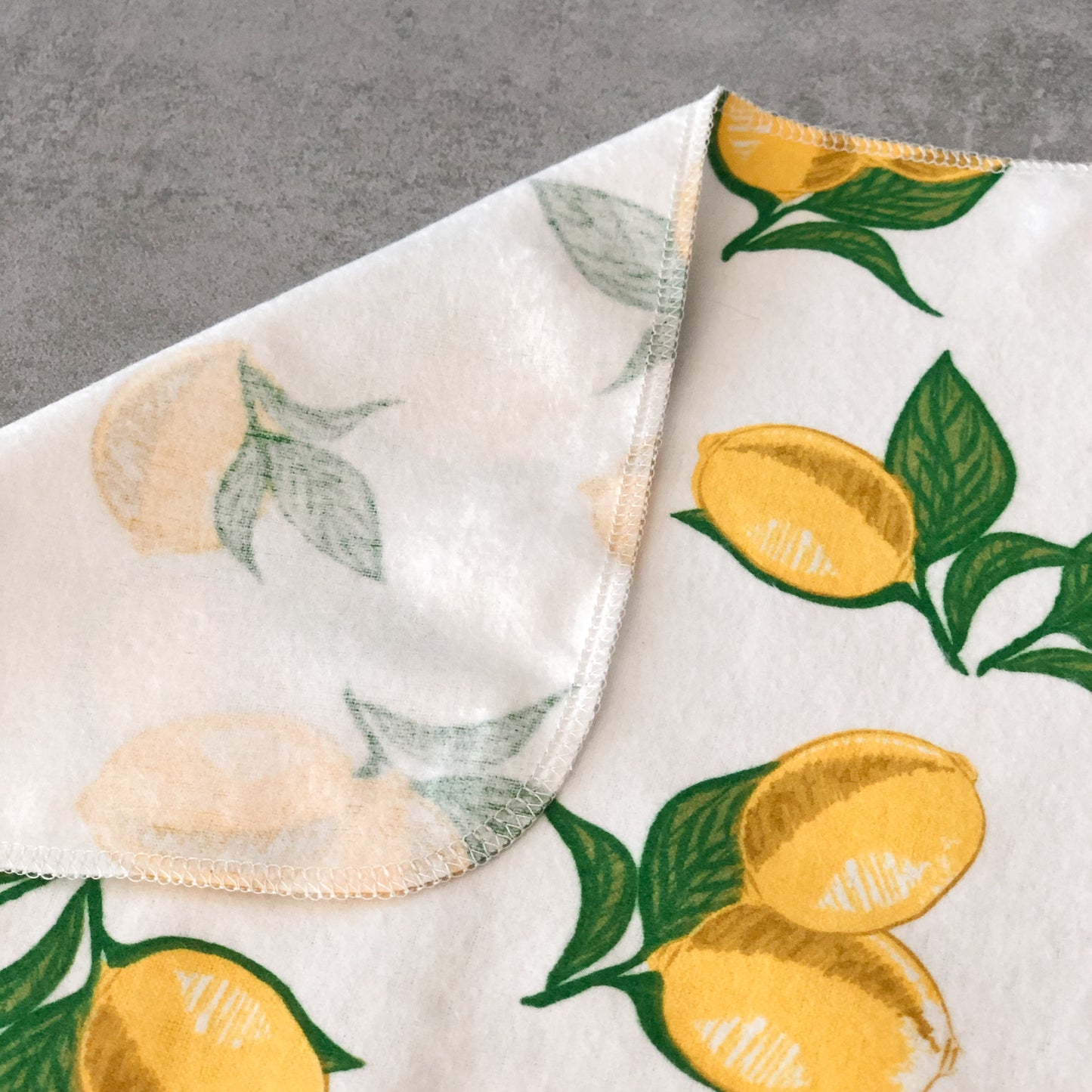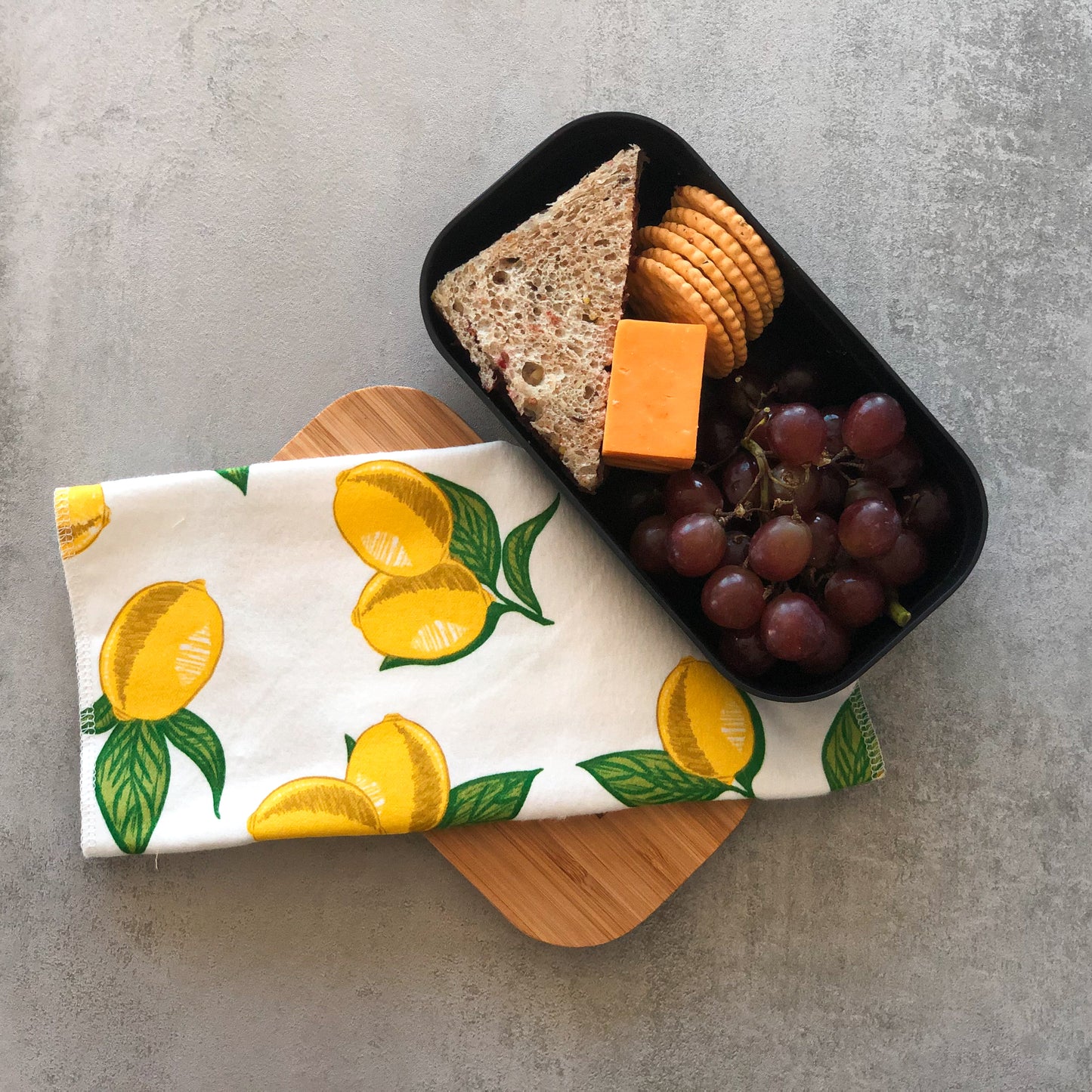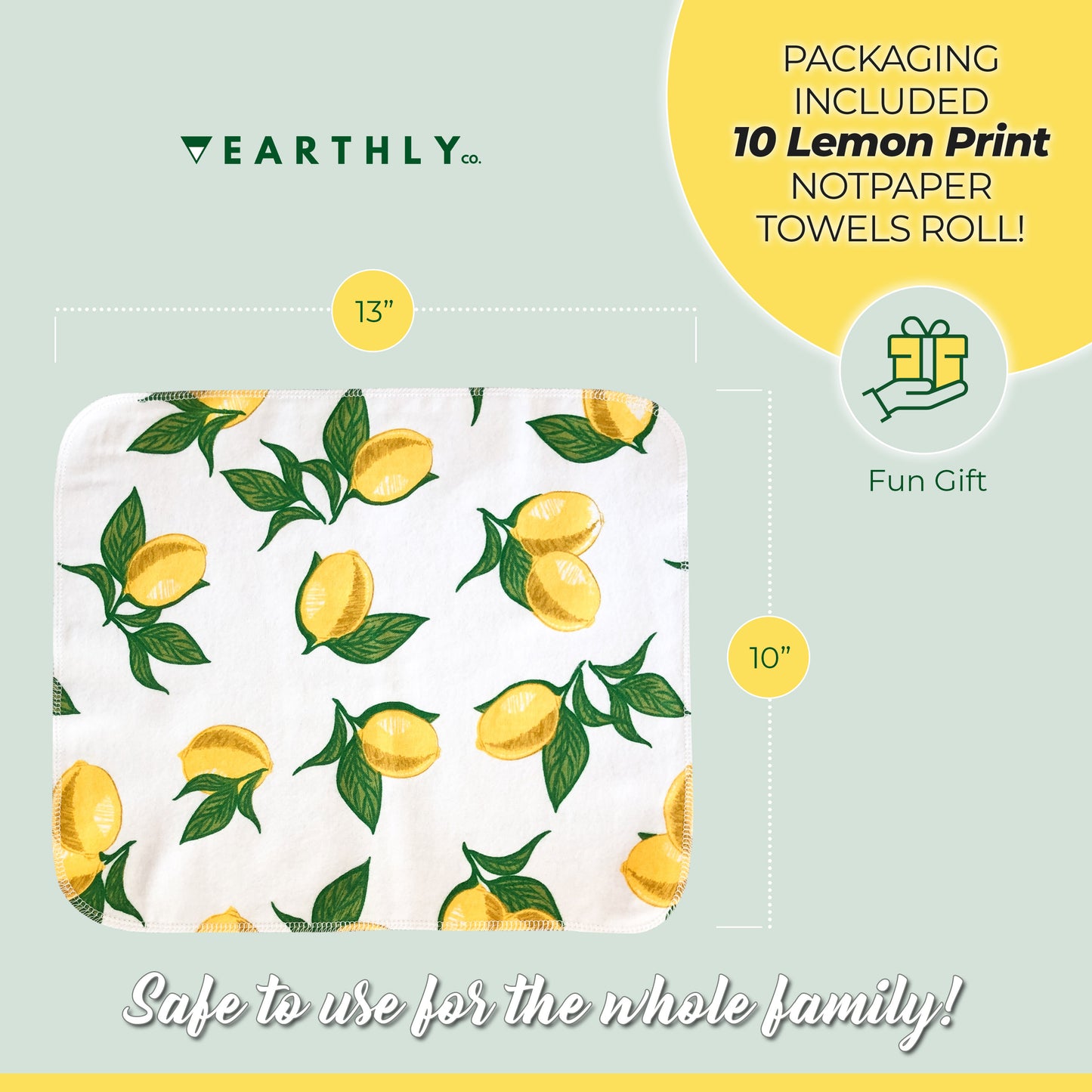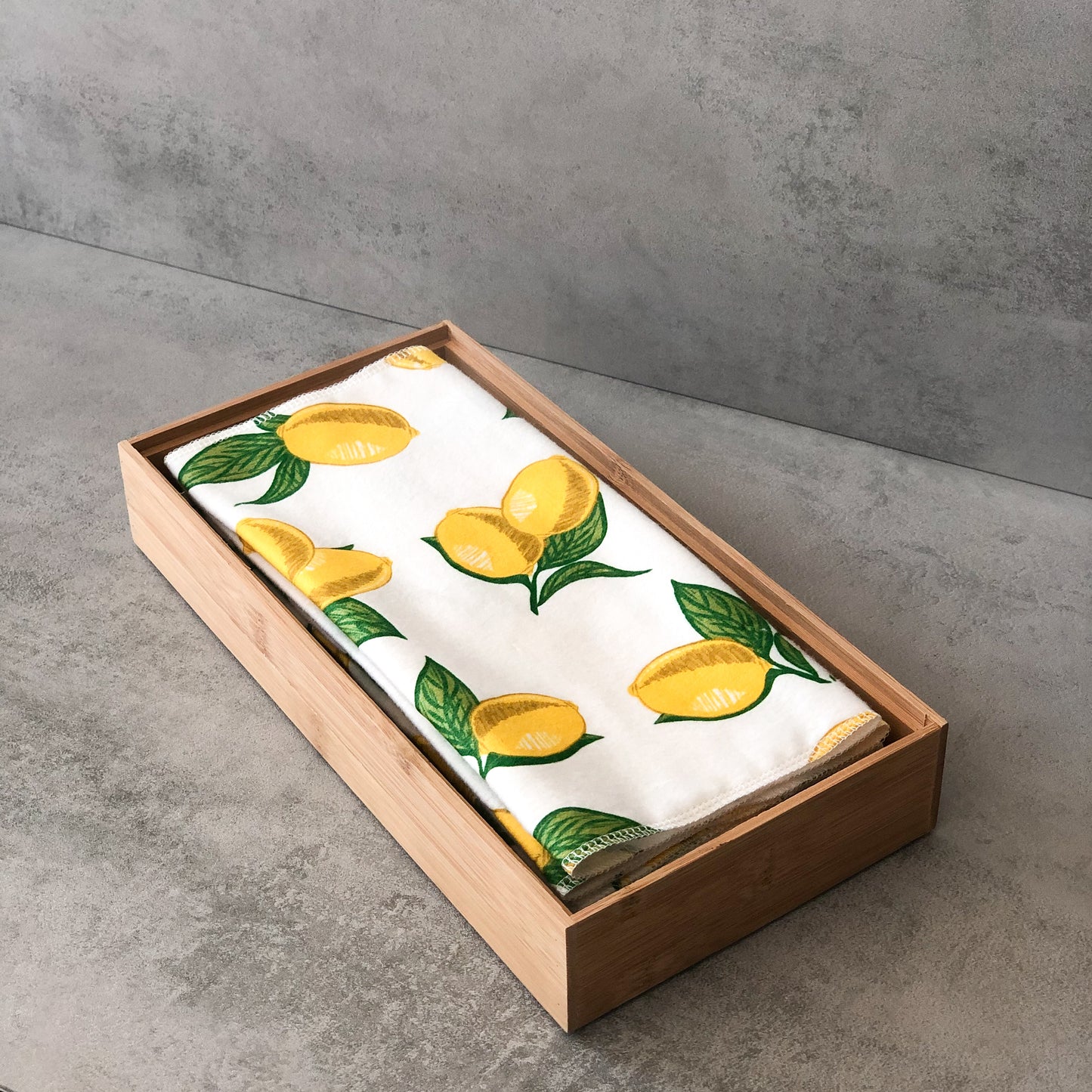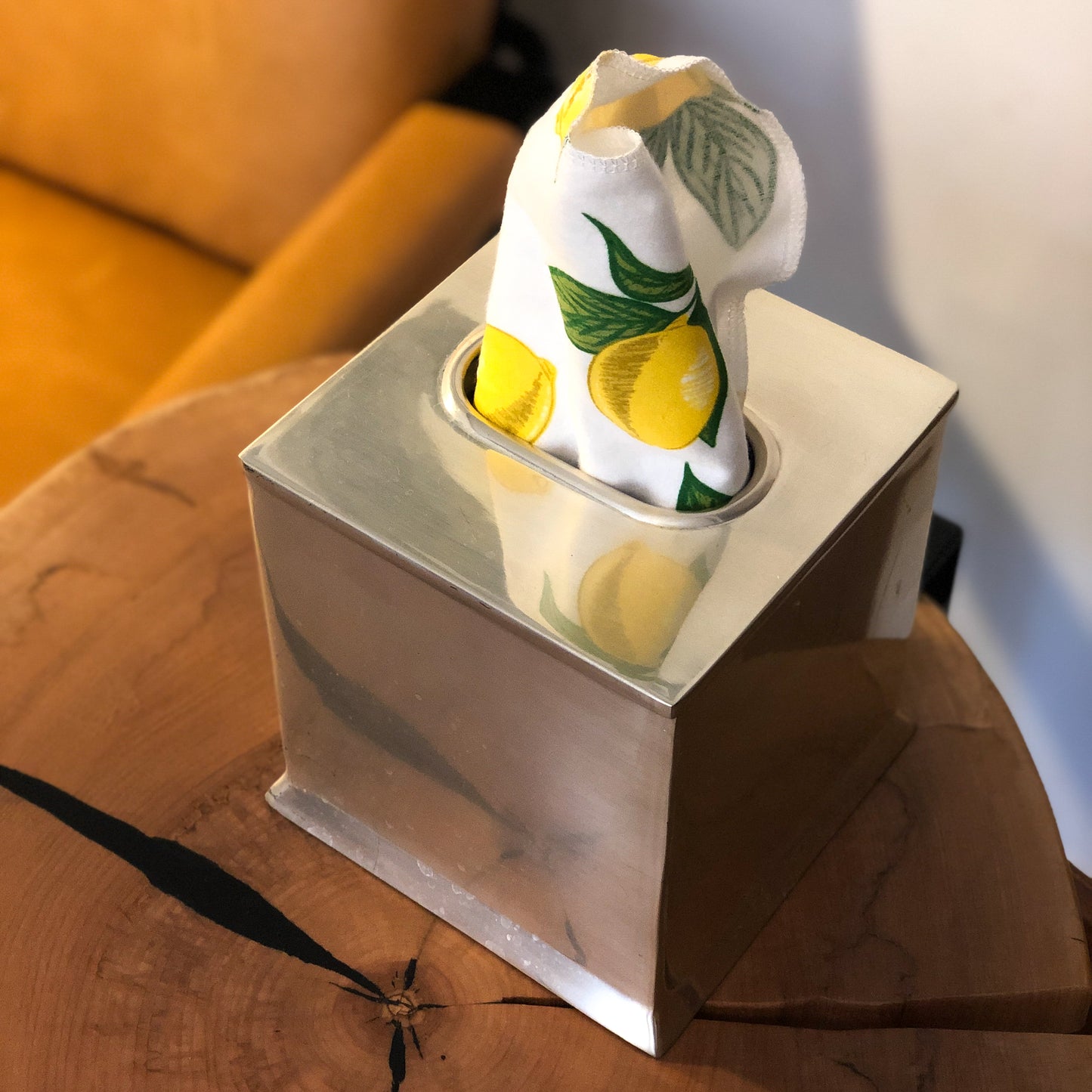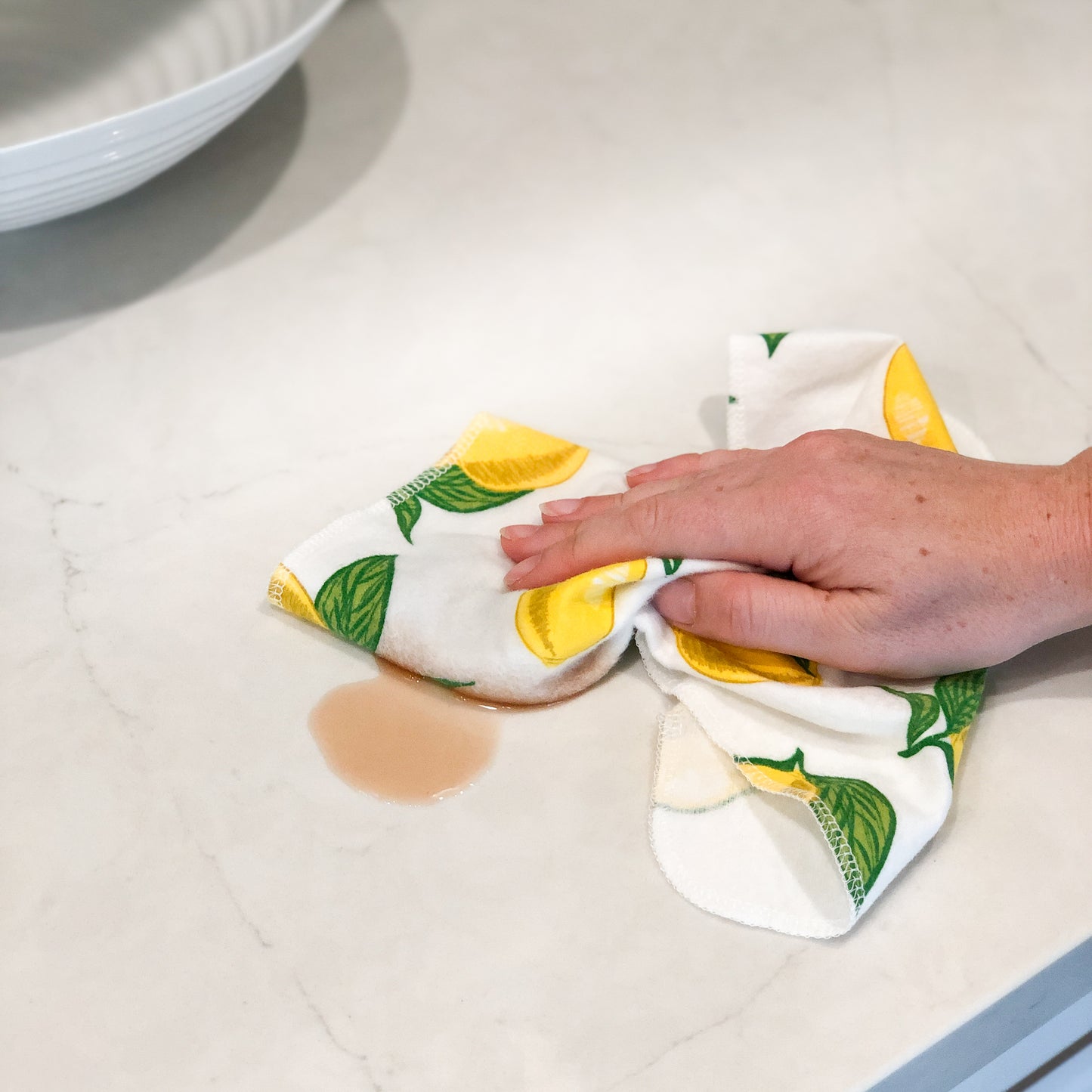 Small changes, big impact
At Earthly Co. we believe that small daily changes towards sustainability can make a significant impact to reduce our carbon footprint. We created notpaper towels to make it easier and more assessable for people to cut down on disposable paper towel use.
Top ways to use
Reusable paper towels
Roll them up on a paper towel holder, or throw them in a basket on your kitchen counter for easy access. Check out our FAQs for a how to on rolling these babies up on a paper towel holder.
This is one of everyone's favorite ways to reduce paper waste. Instead of going for a paper napkin or paper towel, reach for a notpaper towel instead.
They're buttery soft and totally safe to use to wipe your baby's cute little face after a messy meal. Use them on a baby bum too!
Put them in a basket on your bathroom counter and use as guest hand towels. Especially great for small offices.
You never know when things are gonna get a little messy on the go. Runny nose? Spill your coffee? You'll be relieved you packed a notpaper towel.
There will come a day when your notpaper towels are looking a little too ratty. Retire them to the rags bin before throwing them in the compost.
Using too many kleenexes? We were too. Fold these up or just crumple and stuff them into a tissue box.
Use one per day to clean your kitchen counters. This will ensure you're not spreading around germs by using a dish cloth or creating waste by using a disposable paper towel. At the end of the day, throw it in the laundry bin.
Want to see the most versatile reusable paper towel in action?
Earthly Co. reusable paper towels are "not paper" towels. They're actually made of 100% cotton flannel, making them a great eco-friendly alternative to disposable paper towels and napkins. The use cases are endless. Great for cleaning any surface(glass,wood,stainless),but also make great napkins to pack in lunchboxes. The possibilities are endless.
Eco friendly swap
Replaces disposable paper towels, tissues AND napkins.
Super soft & absorbent
Our fabric is double brushed on both sides, creating more surface area to absorb liquid while making the towel buttery soft.
Extra large size
13" x 10". Because nobody likes shrinkage. Go ahead, put them in the drier!
Shop the entire collection